To win this game, you'll have to impress King Hagan with some wisdom! Using the set of words provided, you provide your "words of wisdom" to the King and try to get a high score. He rates your phrase out of 1000 points and will give you a letter grade based on that rating. Unlike his brother King Skarl, you can only attempt to impress King Hagan once a day. The King also takes breaks three times a day. You won't be able to find him from 8-9 a.m. NST, 1-2 p.m. NST and 7-8 p.m. NST.
Wise Old King Cheats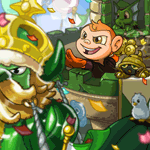 This game is random, unfortunately. No matter what combination of words you use to make your phrase, it won't have any better or worse effect on the grade the King gives you. The King's letter grades are A+, B, "I Already Knew that!", or F. If you are lucky enough to get an A+ than the King will give you an item, some neopoints and perhaps a coveted avatar. If you received a B grade, the King will tell you to keep studying and help you along with one for these five books: Brightvale Castle,Brightvale Maps, Cartography For Beginners,Keeping the Peace, or King Hagan. Every once in awhile you might also catch the King in a good mood. In this case, he'll give you a bonus of 10x neopoints.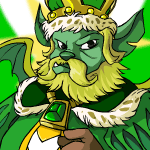 Wise Old King Avatars and Trophies




When receiving an A+ grade from King Hagan, you might also randomly be awarded the "Skeith – King Hagan" avatar. You could also end up on the high score table and win a trophy. To increase your chances, be sure to play the game on the first of the month, when game scores reset.