In Neopets Piper Panic you are Controlling a cobroll through ten levels. Neopets Piper Panic allows you to use your keyboard to play this game by moving the Cobrall from basket to basket collecting items to score you points.



How to play Neopets Piper Panic 
As mentioned before there are ten levels which you must face if you wish to get a trophy. Sorry there are not avatars to get in this game. So you want to be trying to score the highest in this game to be awarded with one of the trophies. Each level here is step by step. This will help you get around a silver score but to get a gold you must time everything really well.  You need to clear every basket on the level in order for you to move on. Each level is different and you may find that you can do these levels differently to what is suggested on here. Just remember that if you control your Cobrall and it falls off the edge than you lose a life. It must go from basket to basket.
What you need to know about Neopets Piper Panic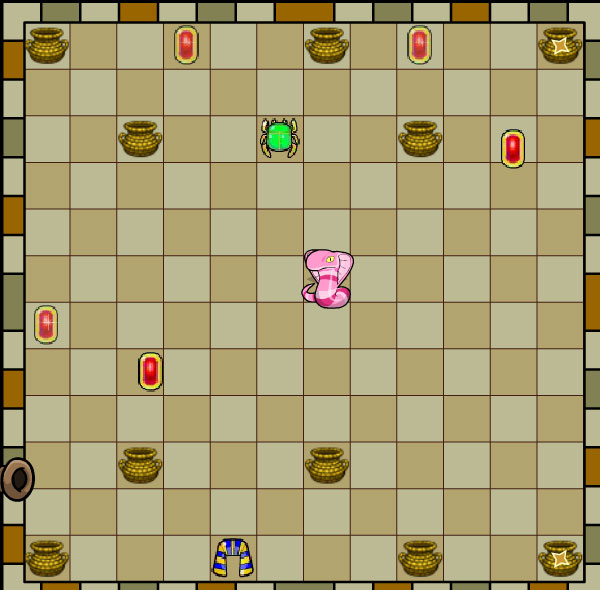 This is one of the levels you will face have a look and see if you can work out how to do it!
As you can see from the above level, That there are many different images on the screen. You are the Pink Cobrall in this level going from basket to basket. You will see differet items to collect on your way to finishing as well. Collect them all.
Down the bottom on the right hand side you will see a starred Basket. This will give you bonuses if you collect them last so make sure you grab all the normal baskets first.
The Headdress which is down the bottom ( the blue thing) will become a multiplier. Every time you get one in a level you will risk the factor of it being a lower or high multiplier. Meaning that you do not know whether the headdress is a 2x, 3x or 4x. So if you go into a headdress to collect it you could get a 4x straight away but the next time you go into one it could be a 2x which means your score will be less.  Practice with the headdresses will make perfect!
There are also gems to collect through the levels. These will be your main points. These games come in a variety of way.s They can be stationary on your screen, move different directions or fade in and out. (Note: only when they are the normal colour and not faded can you actually collect them.)
You are being timed in this game but luckily there are scarabs for you to collect and they will add an extra 5 seconds to your timer.
The Ankh is an item that will give you additional life. Extremely important to collect when you are new to this game.
Levels
Below is a list of the level descriptions. You may need to work out though whether your screen has been turned to another view. each level has the same concept.
 Level 1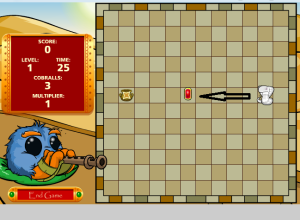 Level one is very straight forward. Follow the arrow and wait for the gem to be in your path before you more. So straight away or wait seven seconds.
Level 2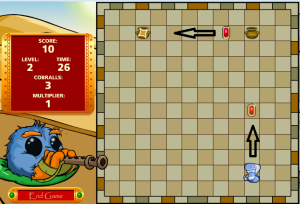 In this level you will have to wait for the gems to not be faded before you can glide over them. Follow the arrows.
Level 3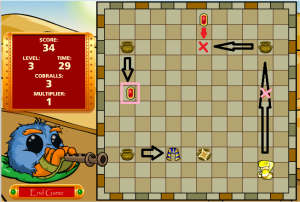 You can either wait for the pink gem to go where the cross is or where it is now. Same with the red arrow, let the gem go on there before you cross it.  Follow the arrows to get all the items.
Level 4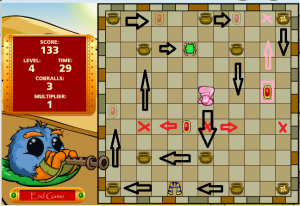 This one is a bit more complicated you will need to wait for gems to get to a certain area ( marked with a cross) or gems that fade as well. Follow each arrow.
Level 5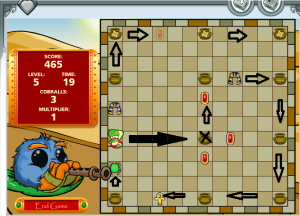 Move to the black cross and stay there to get all gems. Then just follow each arrow.
Level 6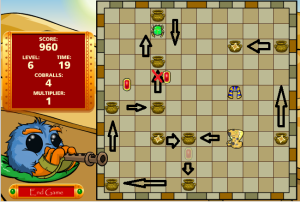 Follow the arrows carefully and wait until the gems get to a spot where you can cross them.
Level 7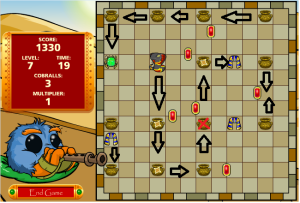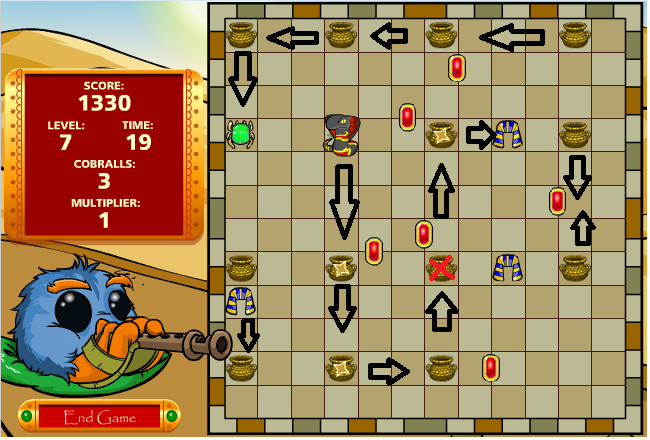 Follow each of the arrows again and watch where the gems go. They should be crossing your path. Where the cross is you will gain a few gems if you stay there.
Level 8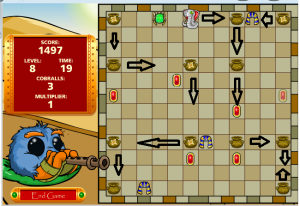 The only item that will be left over is the headdress. Hopefully you will have a 4x mutiplier by now though.
Level 9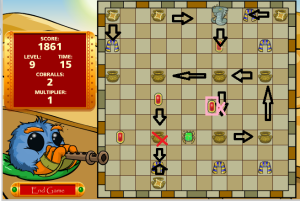 Stay where the red arrow is to get a gem to cross your path. Firstly though, you will need to wait until the pink gem is where the pink cross is.
Level 10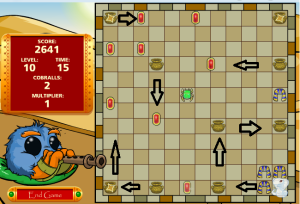 Very straight forward level. If you have collected all of the gems then you should have a decent score to send.
Neopets Piper Panic Cheats
Make sure you get all the gems in each level for maximum score as quick as you can
You can get a trophy not collecting all the gems in the first day of reset
Study the guide before moving onto the next level.