It's a beautiful day outside, the birds are singing and the sun is bright high in the sky. You wake up feeling refreshed and determinate how you will spend this beautiful day: playing Neopets until 3:00am. Your turn on your computer, you go to www.neopets.com and then the worse happens… NOTHING. You ask yourself, is Neopets down. If so, is Neopets down for me, or everyone?
It doesn't load, or it takes too much time to load and eventually the connection is lost. No clear signs of it being down, no crying bright Red Pteri welcoming you with the terrible message "Neopets is temporarily offline", nothing at all… and you clearly start to panic. What to do? Is this just me or is my internet connection? So many questions, but no answers.
Stop! Don't panic! I'm here to help you! The first thing you need to do is to go to check if the site is really down or not. For this, you can use some pages like DownForEveryoneOrJustMe, IsItDownRightNow or CurrentlyDown – You'll see a little space where you need to write the name of the domain that you want to check. In this case, you'll have to type in 'neopets.com' without the www or http. The page will take a couple seconds to load and get the data from the site, and it will show you the result.
You'll either get a page saying that the site is currently down, or if the site is up.
What to do if Neopets is down for everyone?
Looks like the site agreed and noticed that Neopets is down for everyone. Websites go "down" for a number of reasons. They may be doing maintenance on the site, or the server it's on may be having problems and had to be reset. Usually, TNT will let the community know beforehand when the site will be in maintenance by publishing it on the news, like the followed example:
"ATTENTION NEOPIA – Please be aware that Neopets.com may experience occasional downtime due to scheduled maintenance by our server providers between 8:00 AM Tuesday, Jan 12 – 8:00 AM Friday, Jan 15 NST/PST. During this time you might find the site unavailable, so any further updates from TNT can be found on our official Facebook or Twitter. Sorry for any inconvenience this might cause!"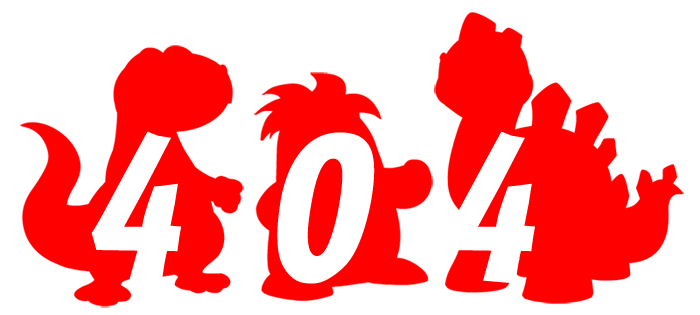 So a good way to not be surprised when the game is down, is to check the News often. If you forgot to check the news recently, and Neopets is not working, you should check their Facebook or Twitter page in order to see if they have announced anything related to this. At the same time, you'll be able to check if anyone else has commented about sharing the same issue on their pages, which will also help you to make sure that is indeed a general down time that the site is suffering.
Now, the only thing that is left to do is waiting for Neopets to get back up, which might take minutes or hours. You can get updated by checking the official Neopets social network pages or, by just refreshing the site once in a while.
What to do if Neopets is up but it won't load for me?
If all the sites that check if a site is down or not, are telling you that Neopets is running without problems, then there is something bad in your side… which might be a little bit more problematic, but don't worry, there are things you can do to try to fix this problem. First things first: are you using an internet connection in which you've successfully enter Neopets in the past? You are sure that Neopets is not blocked in your computer or that you're not using a public connection that blocks sites of games? (That last thing is pretty common in schools for example).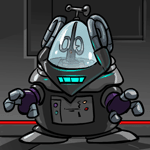 If you are sure you should be able to get inside Neopets, try deleting the cookies of your browser. This is pretty helpful and tends to work most of times when a problem like this pops up. You don't know how to do this? Then check the instructions for the browser you are using below:
1) Internet Explorer: Start by entering the browser, go to Control Panel and click twice in Internet options. You'll see a 'Delete temportal files' under the general tab, which you'll need to click and then select the 'cookies' option when the popup window appears. Delete, wait a few seconds and it will be done.
2) Firefox: Click on the Firefox button, select Options and go to Privacy. After this, select the 'Show Cookies' button which will appear on the right side. Select the History menu and pick out 'Clear Recent History', make sure you select to delete everything. Go to the details by clicking on the arrow and Clear all cookies. Might take a few seconds to load as well, just let it run.
3) Chrome: Start by clicking on the Settings and then 'Show advanced settings' which will appear by the bottom. Under 'Privacy' click on 'Content Settings', and then click on 'Cookies', redirecting yourself towards 'All cookies and site data'. Select to Remove them All.
4) Safari: Click the Safari preferences, going then to 'Privacy' and check their Details. You will see a list of sites that are storing cookies inside your computer and you can remove single sites by clicking the 'Remove' button and selecting a site or to 'Remove All.' Finish the process by clicking on 'Done'.
5) Opera: Go to the 'Settings' at the top of your browser and then select Advanced Preferences, which will give you an option to click on 'Cookies'. Here you can accept all cookies, accept cookies only from sites you visit, and never accept cookies. The best choice would be to accept cookies only from sites you visit. Finally click on 'Delete new cookies when exiting Opera' and restart the browser.
After cleaning the cookies of your browser, close it and open it again. If Neopets still doesn't load for you, try a different browser and if the process repeats itself, then move to this steps: Check all I/O cables, including those attached to your PC, router, network, and cable or DSL modem. If you're on a wireless connection, try plugging in with a cable. Next, try restarting your computer and, if applicable, your router and/or modem. Restart, not reset: just unplug them, wait 30 seconds, then plug them back in again and let them reboot.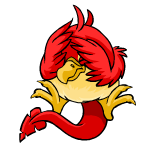 If nothing of this works, then the problem might be a little bit deeper. Consider sending a mail to support@neopets.com telling them about your bug report. Most likely they will be able to tell you if there is anything wrong with your current connection to the game.
If you have done some major ilegit activities inside Neopets you might have been IP banned from the site. If you want to check if this is true, change your IP by using Incognito mode in Chrome (easiest way in case you don't want to download a program that does it for you) and if the game does load in Incognito mode, then you are most likely IP banned. If this is correct, all what is left is to send a ticket to the same mail shared before, or to just continue playing the game with a new IP by using a VPN.
I hope this guide was helpful in order to inform yourself and fix your problem! Happy playing!