Side accounts are essential for regular players that want to do more than the bare minimum in pet trading, but they have their other uses too! There are a lot of reasons to want and need to use them, but there are a lot and I mean a lot of rules when it comes to using side accounts. So, read more below to make sure that you know exactly how, when, and why you can use your accounts.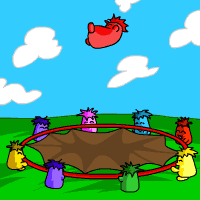 WHAT ARE SIDE ACCOUNTS?
Users are allowed to have five accounts on Neopets. Generally, users play on a main account and then have anywhere from one to four side accounts. The biggest difference between a main account and side account is that Neopoints and items can only be earned on main accounts. A main account is the account in which you play dailies, buy and sell items, and make Neopoints, as well as collect avatars and train BattleDome pets, among other things. That means you cannot do dailies, play BattleDome, or collect certain avatars (such as the Forgotten Shore Avatar, because you would be collecting items and Neopoints from the Shore while trying for the avatar), among others, on side accounts. So what can you do on your side accounts? Anything besides making neopoints and earning items! These accounts can be used for holding pets, using a lab ray, having another gallery, or chatting (especially if you're silenced on your main account for any reason). A side account is not a primary account, and it won't be used as frequently as a main account. Still, they can be super useful!
Before you start creating and using side account, it's very important that you study the rules that apply to sides. This is particularly important because misusing a side account puts your main account at jeopardy of being frozen. TNT doesn't mess around when it comes to multiple account abuse and neither should you!
SENDING ITEMS AND NEOPOINTS TO YOUR SIDE
This issue tends to be the biggest concern for people in regards to their sides. To get items/neopoints on a side account, you can do the following: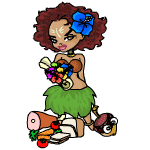 SIDE ACCOUNTS: DOs AND DON'Ts
The first rule of using a side account is making sure that you only do something on your side account if you're certain that it's okay! Otherwise, check out the lists below that list what is and is not allowed on side accounts:
▻ DO:
▻ DON'T:
I ACCIDENTALLY DID A "DON'T" ON MY SIDE ACCOUNT – UH OH!
Take a deep breath. We've all accidentally done something we weren't supposed to do on a side account. It's important that you learn from this mistake and be extra careful not to do it again. That being said, there are steps you should take to make sure that TNT knows you are not abusing multiple accounts.
The first thing you should do is donate any items and neopoints you've accidentally accumulated to the Money Tree. At least something good will come out of your mistake!
Otherwise, very infrequent slip-ups won't get you frozen. TNT understands a few human errors, but do understand that multiple errors will arouse suspicion. Take precaution against making these mistakes by changing your site theme or setting PINs different from your main.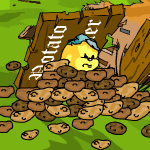 Neopets make mistakes too…
NOTES
Author: Sarah