For users that have accounts over 4 months old, and accounts even older, there have been special perks to for the site since 2008. The older your account, the better the perks! These accounts are considered "experienced" or of "loyal" players. Read below to find out what your accounts are eligible to do.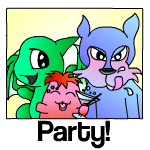 HOW OLD IS YOUR ACCOUNT?
To find out your account age, simply go to your userlookup by clicking your username at the top-right corner of the screen. Once you get to your UL, check the section called "User Info." You should see this:
The shield will tell you how old Neopets recognizes your account to be, and it also tells you your exact account age under "Started Playing."
You can also post on the NeoBoards to know the exact age in months of your account! Simply make a post and then look at the left-hand column under your username:
Now you don't have to do the math yourself!
Now that you know how old your account is, let's see what you can do with it!
★ PERKS
There are A LOT of perks, but not all will apply to accounts simply over 4 months old. These accounts, considered "newbie" accounts, are restricted from participating in the site in certain ways, such as being able to adopt Limited Edition pets. This list, though, is about what is extra for users whose accounts are old!
▻ Increasing User-to-User Transfers
The older your account, the more secure transfers you can use every month! This perk, released in spring 2010, grants an extra user-to-user transfer for every two years aged on an account. If you want to know how many transfers you are currently eligible for, refer below:
| | |
| --- | --- |
| Account Age | Number of Secure Transfers |
| 0 – 4 months | 0 |
| 4 – 23 months | 1 |
| 24 – 47 months | 2 |
| 48 – 71 months | 3 |
| 72 – 95 months | 4 |
| 96 – 119 months | 5 |
| 120 – 143 months | 6 |
| 144 – 167 months | 7 |
| 168+ months | 8 |
▻ Almost Abandoned Attic
For accounts 3 years and older, there is a mysterious house in a deep, dark part of the Haunted Woods called the Almost Abandoned Attic. Like the igloo, this "shop" stocks random items at a somewhat unpredictable time, but the items that stock here are r80-r99. That's right! You can get all sorts of items ranging from fancy stamps to Draik eggs!

I know you want this. Don't even deny it.
Much like feeding Kads, there is a estimated time the Attic will restock: :53 of one minute to :20 of the next minute. This happens about every seven minutes. For more details on how to follow the times, read this Attic Timer.
▻ Extra Space in your NeoMail inbox
Upon creating an account, each user is given an inbox that hold up to 100 messages. Well, as your account ages, you can now hold more messages than ever!

| | |
| --- | --- |
| Account Age | Neomail Inbox Space – Up to… |
| 0 – 35 months | 100 messages |
| 16 – 38 months | 110 messages |
| 39 – 41 months | 120 messages |
| 42 – 44 months | 130 messages |
| 45 – 47 months | 140 messages |
| 48 – 50 months | 150 messages |
| 51 – 53 months | 160 messages |
| 54 – 56 months | 170 messages |
| 57 – 59 months | 180 messages |
| 60 – 62 months | 190 messages |
| 63+ months | 200 messages |
If you hit your limit, other users won't be able to neomail you. Make sure to keep it tidy!
▻ Discount at the Hidden Tower
In Fyora's Hidden Tower of awesome goods, users with accounts 60 months and older can enjoy a 3% discount on the third day of every month! This is a hefty amount of NP when you're talking about expensive items like the Royal Paint Brush.

NOTE: You cannot stack the 10% discount you may receive from a Random Event with the 3% discount.
▻ NC Mall Elite Boutique
In April 2008, the "Elite Boutique" was released in the NC Mall for accounts 49 months and older. You can access the boutique by going to the NC Mall and then clicking this icon in the top-right corner:

The items sold in the boutique are only available in the boutique, meaning accounts under 49 months won't have the option to buy them.
NOTE: These items also be gifted or traded through gift boxes like other NC items.They are exclusive to your account once purchased.
▻ Keep a book
For accounts 24 months and older, there's a chance that a book will not disappear after it has been read to your pet! Generally after a pet reads a book, it will vanish:
But for these older accounts, books will very occasionally remain in your inventory even after your pet has read them! In these instances, this message won't appear — your pet will simply tell you how much they enjoyed the book and then you can refresh your inventory to see the book remains. Then, you can decide whether to sell it, read it to another pet, or do something else with it!
▻ Favourite Games List
To help organize your favorite games on Neopets, users are able to "favorite" them by clicking on heart icon at the top-left corner of a game.
As you can see, I haven't clicked the heart on this one… *shakes fist*
Depending on your account age, you can "favorite" more and more games!
| | |
| --- | --- |
| Account Age | Number of Games You Can Favorite |
| 0 – 18 months | 12 |
| 19 – 44 months | 15 |
| 45 – 68 months | 18 |
| 69 – 93 months | 21 |
| 94 – 110 months | 24 |
| 111 – 136 months | 27 |
| 137+ months | 30 |
▻ Extra NeoBoard titles
There are lots of customizable options in the NeoBoard preferences including your avatar and signature. For those who don't know — or simply didn't notice! — there is also something called a NeoBoard "title" that floats above your account age when you post on the boards:
I think this emoticon is nice and neutral.
Once your account has aged, there are far more options! For accounts 2 years and older, new options begin appearing over time. While we are not sure exactly which ones appear at exactly which time, it's a nice surprise to check and see which new ones have appeared every couple of months!
▻ Extra trading lots
All users are allowed to have up to 10 trading lots active at one time. As of 8 July 2010, though, users with accounts 36 months and older are able to have 15 trading lots! Trade away!
▻ Extra "interests" for your userlookup
On your userlookup, you're able to list what sorts of things interest you from literature to video games to your 8 pet cats (or is that just me?). For accounts 2 years and older, the list of choosable interests on your account expands to include tens more options!
▻ Protection for UC pets
There are some Random Events that affect your active pet. If you're walking around with a UC as your active, you want to protect them at all costs! Who knows how long it took you trade up to that pet or how many of your birthdays passed where you continued to innocently remind your friends that you only wanted one thing. 

 Anywayssss…
For accounts that are eligible to adopt painted pets, UC pets are not immune to Random Events that can change their color. While Boochi's zaps always miss now, there are other REs such as your pet turning blue from sadness. Now, fear not! Your UC is safe.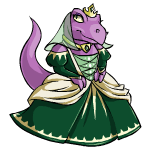 You're safe, precious UC.
SIDE ACCOUNTS AND PERKS
It's important to be very careful about what you take advantage of on your side accounts. Yes, some things can be accessed on side accounts, but a lot of things cannot! For a full list of side account dos-and-don'ts, go here. If you're not sure about something, don't risk it! For now, keep the specific perks we went over in this guide in mind:
Transferring pets

is okay! Using the transfers on your side accounts to trade between your own accounts or with other users is fine.

Shopping in the Almost Abandoned Attic

is allowed so long as you are using NP that have been sent to your side from your main. Remember that you can never make NP on your side accounts unless your main account is frozen.
You are free to

use the extra space in your side accounts

' inboxes! Message away!
It is okay to

shop at the Hidden Tower

in your side accounts so long as you are using NP that have been sent to your side from your main. Remember that you can never make NP on your side accounts unless your main account is frozen.
You can

shop at the Elite Boutique

on a side account, and anywhere in the NC Mall.
If your pet on your side account reads a book and it does not disappear,

you can keep the book

. You may read it to another pet, donate it, or send it back to your main account. You cannot sell it on your side account.

You

can favorite games

on your side accounts but

you cannot play games

on your side accounts. You can not make money in any way on your side accounts! Seems sort of useless to favorite them if you can't play them, but I'm not gonna stop you!
You

can certainly change your Neoboard title

on your side accounts. You can use these to chat, too!
You

can make trade lots

on your side accounts but

you cannot trade items to anyone but yourself

. Only use trade lots on your sides to send items and/or NP from one account to the other!
It is certainly allowed for you to

change your userlookup "interests" on your sides

.

UC pets on your side accounts

will also be protected — this goes for any account.
NOTES
If you're ever banned from stocking in the Hidden Tower or the Attic, don't move to a side account to continue. That's against the rules!
Author: Sarah