While it is all fun and games to play Neopets, things always get a little interesting during the annual Games Master Challenge. This year, the GMC lineup features our usual cast of AAA and his lovely cousin Lulu; the two have paired up with Taelia and Ember, the Snow and Fire Faeries respectively, to return for an exciting new bout of challenges! Ember is running her own team called Fire, and of course Taelia is representing her own element, Snow. There will be a full 7 days of exciting game themed challenges where each day you'll complete anywhere from 2 to 5 games with varying goals, equaling to a total of 24 game challenges!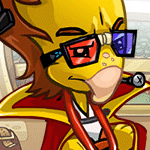 Beginning 23rd November and running through November 30th, you will need to assign yourself a team in order to compete in the 2015 Challenge. You can heat up the competition with Ember in Fire, or you can freeze your opponents by aligning yourself alongside Taelia in Snow. Upon choosing your allegiance, you will be provided with Team Swag (a wearable, Flames or Snowflake, depending on the team you chose) and you'll have access to the Daily Challenge page. The challenge page will update with new challenges every day at 12:00:00 AM NST.  Most days you will have a full 24 hours to complete your challenge, though your first challenge will run for a day and a half, November 23 – 24.

(On November 25th, the Games Master Challenge DID NOT update at midnight, it did not update until around noon that day. As of now, there have been no reports of Neopets extending the 2nd day's challenge for those who were unable to complete the challenge due to this unfortunate delay. November 26th's challenges updated on time and it seems the GMC is going along schedule despite the delay.)

Alongside AAA's daily challenges, Lulu is offering her own set of Daily NC Game Challenges as well. To participate in Lulu's games, you'll want to head on over to the NC Mall and purchase a Games Master Challenge NC Ticket Pack at 700 NC. Each day Lulu is awarding a NC wearable for participating in the fun and completing her challenges.  While this added feature will create additional prizes, it will not count toward the regular GMC progress, you will complete them separately. If you would like to complete these challenges as well, you will have to do so by spending real money.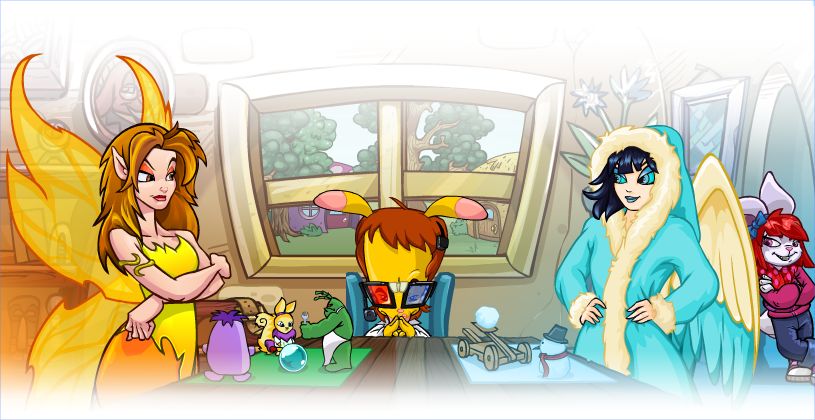 Prizes are awarded upon completion in either challenge, NC or Regular. Each challenge, like its prize, is based around your team. If you've joined the Snow team for instance, one of your challenges may have a 'fire-themed' game challenge, and similarly, your prize may be Snow related. Going to the Challenge page after completing your goal, you will notice that the greyed out prize box has changed to colored; this is an indicator that you've successfully completed a challenge. On the Progress page you'll be able to find the challenges you've completed on a larger scale and all consistently on one page, challenges that have been completed on the day they were released are shown with a gold check mark while challenges that have been completed, but not on time, are shown with a green check mark. Usually, there is a bonus prize at the end of the event for completing the challenges on time.