In 2012, a breach of data threatened somewhere around seventy million users, although an unconfirmed total, the ramifications for such a large number of potential victims is immense. The reason why this hasn't been more widely publicised until now, apart from the strict Neoboard filters deciding exactly what you can say and when, is that it's only been addressed by the Jumpstart team in an announcement on their official Facebook page last Thursday, the 5th of May. This Neopets Database Leak is the biggest shocker to hit the Neopian world in quite some years.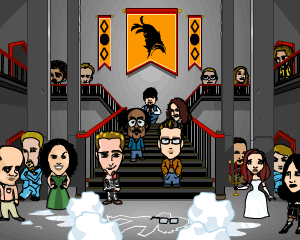 The data breach whilst causing some disquiet has largely affected only inactive accounts now purged from the system, according to Mr Czulewicz a chief revenue officer for JumpStart. The only information compromised included emails and locations, and not payment information or addresses associated with cards. He reaffirmed that account security was the central priority for the company, in an effort to dispel any rumours of further security compromises. Why this matters years later, in 2016 is that it highlights the ever increasing need to improve our online security, not just Neopets but everywhere.
If you don't update your password and pin number regularly, you definitely should. It is recommended every 2 – 3 months, and all passwords should contain a combination of letters, numbers and symbols, and pin numbers should be randomised.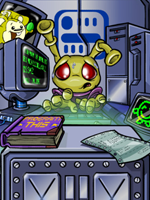 In the event of another large security breach compromising accounts, making a detailed list of all current Neofriends, NC purchases and transactions, and items currently in your closet is strongly advised. If anybody has ever been on the laborious 'request support' page, you'll understand why. In retrieving any data for an account, you must be able to prove the account belonged to you – and not to the hacker.
In the past few days, Neopets has several extra measures to keep accounts secure, those include a captcha upon accessing any user's lookup or pet lookup, and perhaps more pertinently, a password reset for all affected players. What might seem like a temporary inconvenience for the average Neopets user, we're assured, is a necessary measure of protection.